ALBUM RELEASE
Exciting announcement! Our very first album, "MESS THAT WE MADE," is now finished and set to hit the music scene just in time for the 2023 holiday season. Join us on a musical journey where we fuse our diverse influences and strong family ties to create a composition that reflects our unbreakable bond. Get ready for a forthcoming musical adventure that captures our unique story and sets the stage for an extraordinary experience. Introducing our talented lineup: Shannon Gilmore on vocals and percussion, Jason Gilmore on guitar and mandolin, Teddy Nazario on drums, John Wise on bass, Thalia Phillips lending her vocals, Katie Champlin on the fiddle, and Noah Banderas on saxophone. Stay updated on our release date by following us on Facebook @gilmorefamilyband!
BOOKING INFO:
415-548-3555
gilmorefamilymusic@gmail.com
@gilmorefamilyband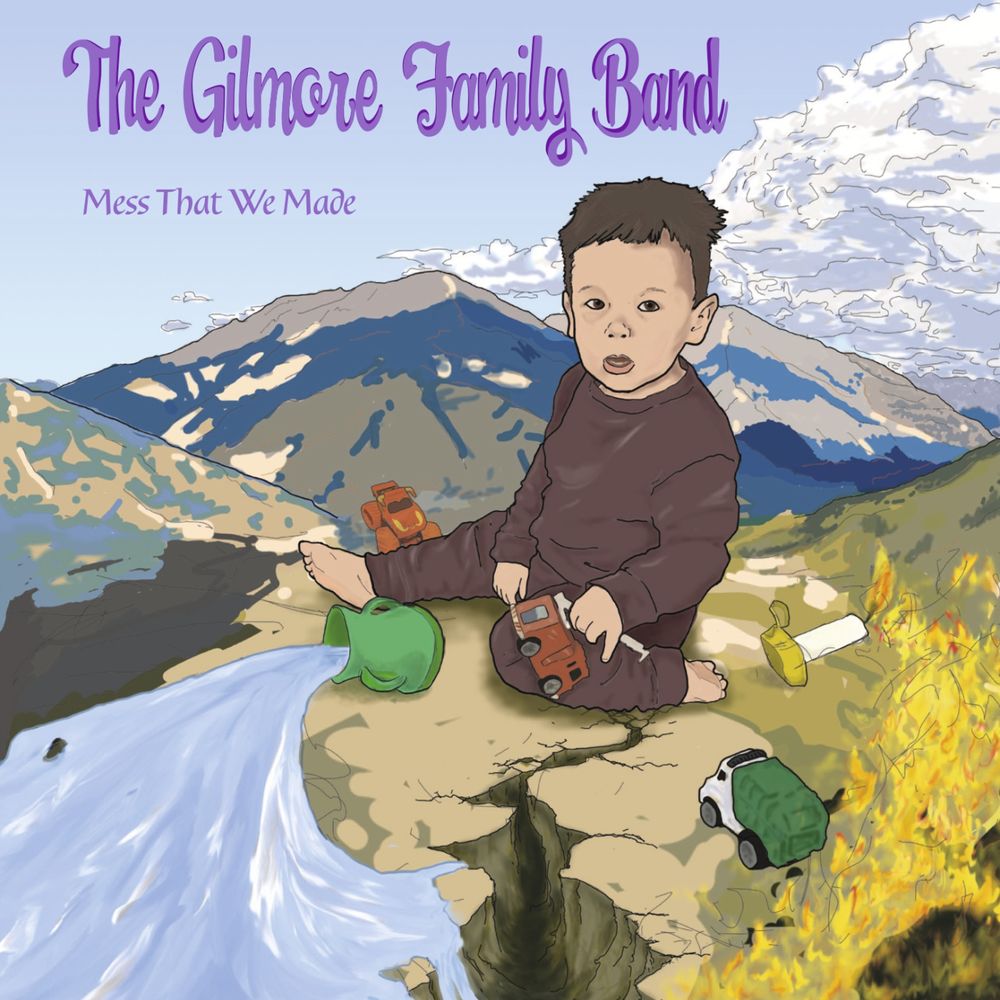 A MEETING IN THE MOUNTAINS
THE STORY OF THE GILMORE FAMILY BAND
Shannon and Jason Gilmore's musical journey commenced in 2000, as they shared the stage with The Old Dog Band in Colorado Springs. Their onstage synergy, Shannon lending her vocals and Jason playing the guitar and mandolin, laid the foundation for a lasting friendship. Despite Shannon's departure to her home state of California in 2005, their bond endured. Meanwhile, Jason continued shaping his musical path, contributing his talents to various bands in the Colorado Springs area like Creating a Newsense, The J.Miller Band, and Woodshed Red.

Fast forward to 2016, an opportunity drew Shannon back to Colorado Springs, rekindling her involvement in the local music scene while owning Rocks Sports Bar & Grill. After more than a decade, Shannon and Jason seamlessly reconnected, resurrecting their musical collaboration. Their repertoire expanded across diverse genres—blues, folk, rock, bluegrass, country, reggae, soul, funk, and more.

The magnetic connection and friendship between Shannon and Jason gradually evolved, leading to the inception of The Gilmore Family Band in November 2019. Their musical endeavors saw them joining forces with prominent Colorado musicians and, in 2020, welcoming John Wise on Bass and Teddy Nazario on Drums, both esteemed members of the renowned Colorado band, TRIBE, solidifying the band's foundation.

After an incredible two-plus decades of creating musical memories in Colorado, The Gilmore Family has moved to Wisconsin. They are gearing up to launch their first album, "MESS THAT WE MADE," expected to be released during the 2023 holiday season. This relocation offers a fresh beginning, new prospects, and the joy of being nearer to family. It's yet another unexpected twist in The Gilmore Family's musical journey. Keep an eye out for the release date!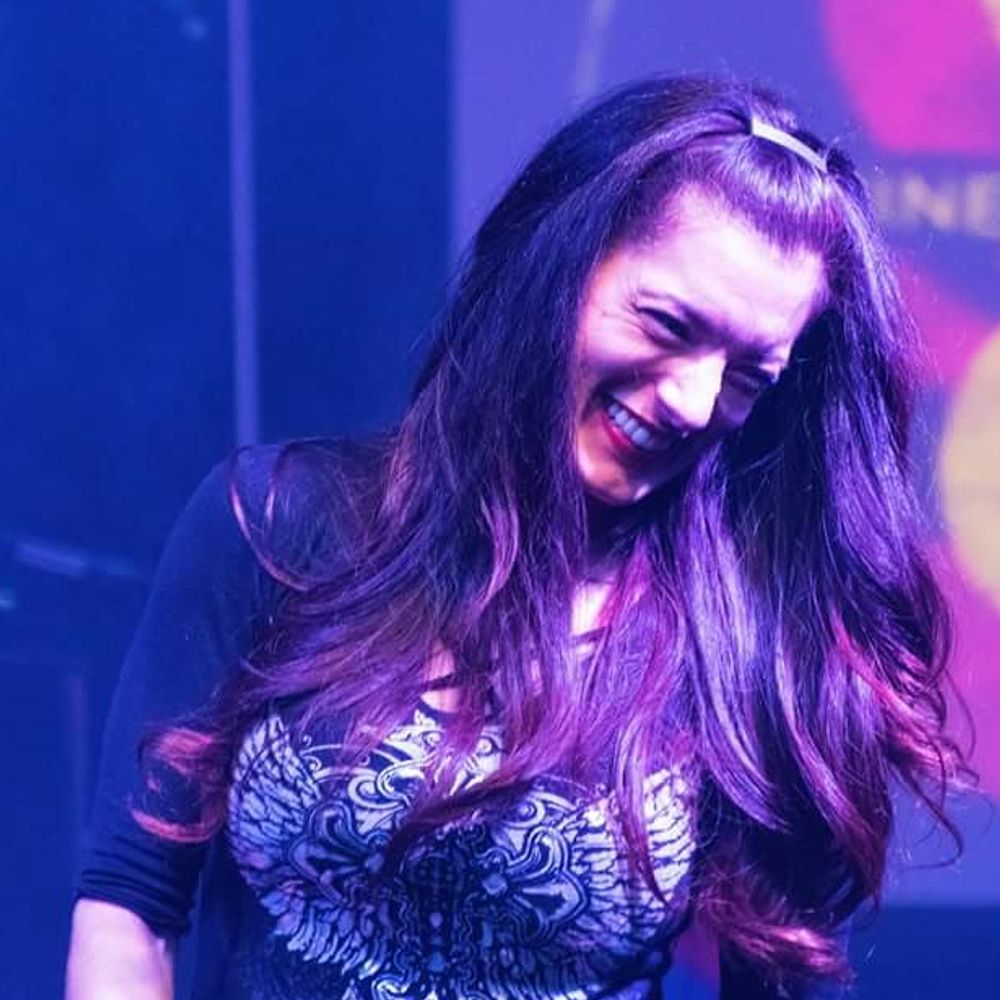 Shannon Gilmore-Vocals/Percussion
Shannon's musical journey began almost concurrently with her ability to speak, her earliest memories adorned with performances of classics like the Allen Toussaint/Lee Dorsey's "Working In The Coal Mine," echoing through family gatherings. She fostered an unwavering kinship with Soul and R&B music, attributing her deepest influences to legendary vocalists such as Koko Taylor, Aretha Franklin, Billie Holiday, Chaka Khan, Janis Joplin, Bonnie Raitt, and Susan Tedeschi. Her vocal prowess ranges from powerful and gritty to tender and nuanced, a spectrum she honed by delving into classical vocal training under Maureen Moore's guidance in the San Francisco Bay area at the age of 18.

In 1998, Shannon departed California, embarking on a path that would lead her to a transformative musical metamorphosis in Colorado. Serendipity played its hand when she encountered a young guitarist, Jason Gilmore, at an open mic night in Manitou Springs, CO. This encounter sparked a partnership that saw them perform together in The Old Dog Band from 2000 to 2005, forging an enduring friendship and an unshakable musical connection that transcended time. Despite Shannon's return to California to be closer to family, the echoes of Colorado's call resonated once more in 2016, reuniting these musical kindred spirits, rekindling their shared passion for creating music together.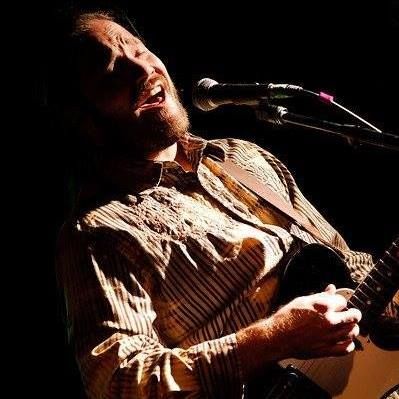 Jason Gilmore-Guitar/Mandolin
Jason commenced his musical voyage delving into heavy metal and grunge in his hometown of Galesburg, IL back in 1991, where his initial infatuation with blues luminaries like Muddy Waters, Howlin Wolf, BB King, Albert Collins, and Stevie Ray Vaughan took root. In the mid-90s, pivotal moments witnessing The Allman Brothers and Grateful Dead prompted a transformative shift in his musical perspective. Immersed in the influences of these iconic bands, Jason began crafting a distinctive guitar style that traversed across multiple music genres. Embracing the sounds of bands like Government Mule, Moe, and Widespread Panic in the late 90s, he charted a new musical course amidst the Colorado Mountains.

In 1999, while residing in Illinois, Jason's encounter with the Colorado-based band Leftover Salmon left an indelible mark. Witnessing what he described as "musical explosions," he was captivated by the approachability and encouragement exhibited by the band members. This moment steered his aspirations, shaping the kind of musician he aspired to become. By 2000, armed with his truck and his first Mandolin, he made the journey westward to Colorado Springs. His inaugural open mic appearance landed him as the lead guitarist in The Old Dog Band, a pivotal moment that set his trajectory in stone. From that point onward, Jason has had the fortune of sharing the stage with an array of musical legends including Bernie Worrell, Strangefolk, Split Lip Rayfield, Nitty Gritty Dirt Band, Asleep At The Wheel, Dumpstaphunk, Leftover Salmon, and numerous others.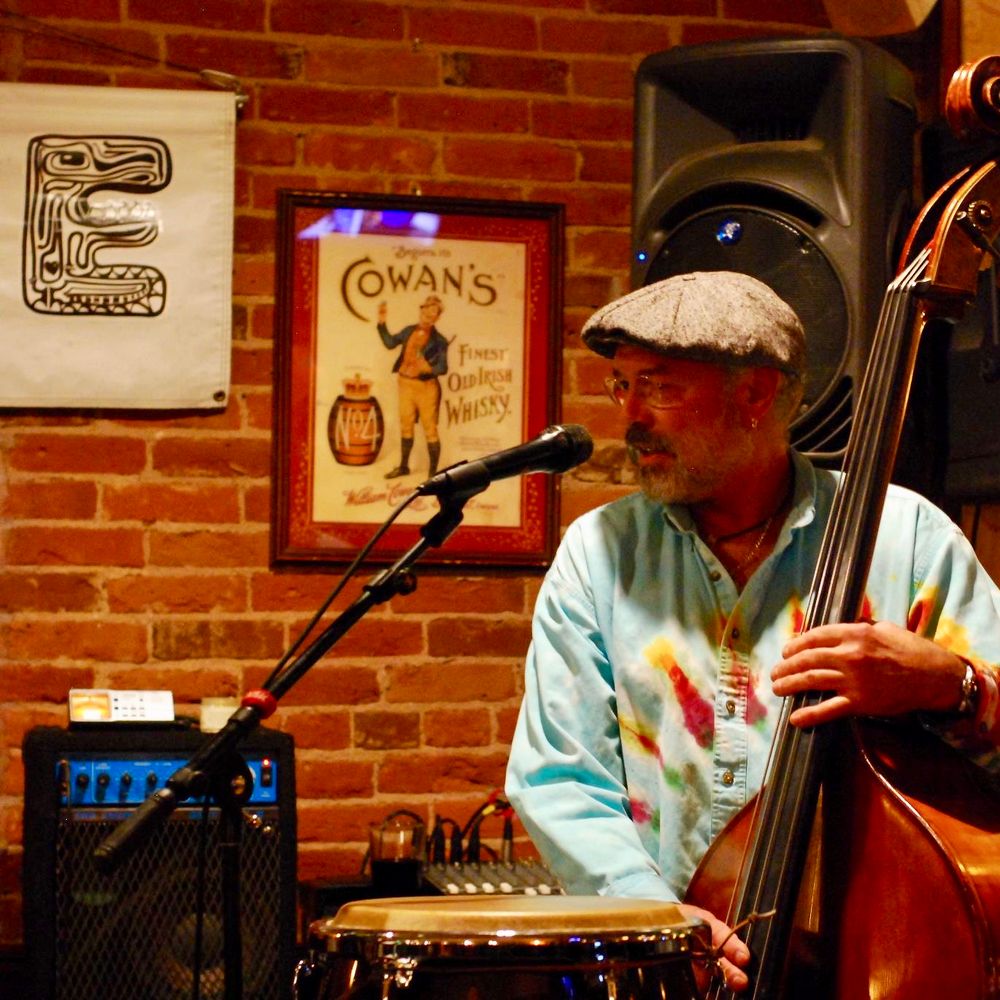 John Wise-Bass/Vocals
Furnishing the robust Bass lines and soul-stirring Vocals for The Gilmore Family Band, John Wise stands as a seasoned figure within Colorado's music realm and the broader musical landscape. John's roots trace back to the esteemed band TRIBE, where he adeptly juggled roles as the lead vocalist and bassist, a notable feat in contemporary music due to the intricate challenge of harmonizing disparate melodies and rhythms simultaneously.

John holds a distinctive place in music history, being among the initial white musicians welcomed into the Black Musician's Local 627 Union in Kansas City, MO, a union that hosted legendary figures like Count Basie, Charlie Parker, and Big Joe Turner. This recognition stands as a testament to his talent, further exemplified by John's compelling, velvety voice that effortlessly encapsulates the raw emotion expected from top-tier vocalists.

In an era where bass players often lean toward excessive strings and lack the desired depth, Brother John Wise champions the essence of the "down low," contributing the rhythmic essence that perfectly complements the band's vibe.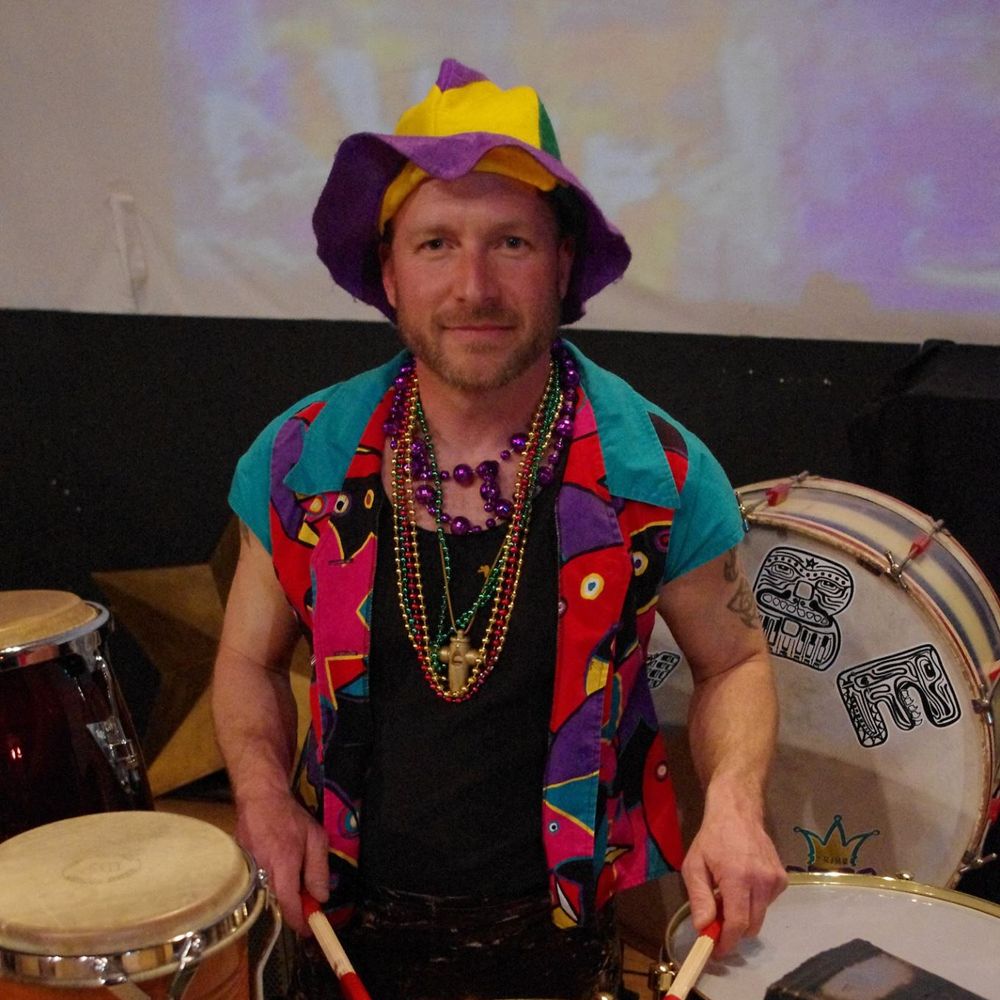 Teddy Nazario-Drums
Teddy Nazario, known as "The Giant" on the drums, has earned this moniker due to his larger-than-life impact on any rhythm section, irrespective of the musical genre. Hailing from San Juan, Puerto Rico, his upbringing within the vibrant Latin and Caribbean cultures profoundly shaped his drumming style, blending bold confidence with intricate, syncopated nuances. Observing his performance is a mind-boggling experience, witnessing the remarkable independence of all four limbs and the seemingly effortless grace—a result of countless hours spent honing his craft behind the kit.

His personal tutelage includes invaluable time with the esteemed drummer Henrique DeAlmeida, a member of the esteemed Percussion Faculty at Berklee School Of Music. Teddy considers this experience deeply inspiring and profoundly enlightening. Engaging with Teddy, it's immediately evident that he possesses not only extensive technical expertise but also an unwavering commitment to perfecting his art. He's contributed his immense talent to the New Orleans sound of TRIBE, alongside John Wise, and collaborated with Jason Gilmore in The J.Miller Band, infusing every rhythm with the deepest grooves and a multitude of captivating twists. Teddy Nazario stands as an unparalleled drummer, showcasing an unparalleled dedication and an unrivaled ability to infuse intricate nuances into every beat.
Previous events
We'd be honored if you could join us for our final show as Colorado residents at Avery Brewing in Boulder, CO for their Singer Songwriter Series. We'll be playing 2 sets of original music, including the songs from our soon to be released album "Mess That We Made." We'd like to thank everyone in Colorado who has supported our musical journey for the last quarter century and we intend to come back as often as we can! We love you all!!!
We'll back at BOCO Cider for another acoustic duo show on Thurs Aug 10 from 6-8p.m.
We'll be back for our second show at Avery Brewing! Join us for some great beer, great food and live acoustic music on a Saturday afternoon in Boulder. Hope to see you there!!!
Join us for the Dead & Co. after show at Basecamp Boulder's 2nd Annual Grateful Weekend!
Join us for the Dead & Co pre-party at Basecamp Boulder's 2nd Annual Grateful Weekend!!!
Join us for our first show at Upslope Brewing's Flatiron Park on Sat June 17 from 2-5p.m.
The Gilmore Family will be back at BOCO Cider in Boulder for the second time! Please join us from 6-8pm for some fun acoustic tunes and some great tasting cider!!!
Our first gig at Kettle & Spoke Brewery in Boulder, CO. This will be an acoustic duo show, with lots of great beers to choose from. Hope to see you there!!!
We'll be playing our first show at BOCO Cider in Boulder on Thurs Nov 10. This will be an acoustic duo show, starting at 5p.m. Stop on by for the best handcrafted cider in Colorado and live acoustic music by The Gilmore Family Band
Join us for an acoustic show in our own backyard on Friday Oct 14 at Basecamp Hotel in Boulder. It's Parents Weekend at CU and we'll be on the deck playing music from 7-9p.m. NO COVER!!!
Join us for our first gig at Avery Brewing with a special acoustic performance!
We'll be back at Boot Barn Hall for another party on the patio with special guest Katie Champlin on Fiddle! Doors open at 5 for the Sunset Patio Session, music starts at 6. FREE SHOW!!!
The Gilmore Family welcomes back our good friend Deirdre McCarthy on fiddle at Cleats Bar & Grill West on July 15. NO COVER!!!
We'll be playing an acoustic show at Basecamp Hotel prior to the Dead & Company performance at Folsom Field in Boulder, CO.
The Gilmore Family Band will be opening for Orleans, during their 50th Anniversary Tour at Boot Barn Hall in Colorado Springs.
$59-$79
We'll be back for another Sunset Patio Session at Boot Barn Hall with Katie Champlin on Fiddle. FREE SHOW!!!
Join us for a special Mother's Day celebration, as Shannon & Jason join Blue Frog on the porch stage at Front Range BBQ in Old Colorado City!
Gonna be a Party on the Patio at Boot Barn Hall, when The Gilmore Family welcomes Katie Champlin on Fiddle, for the Sunset Patio Sessions. NO COVER!!!
We'll be back with the full band to play our favorite BBQ in Colorado Springs on March 30! Music starts at 6:30p.m. $5 COVER
We're so happy to announce that our good friend Deirdre McCarthy will be on Fiddle for our show at Cleats Bar & Grill on Friday March 11. Music starts at 9p.m. NO COVER!!!